A brief biography
Srila Bhakti Sundar Govinda Dev-Goswami Maharaj, known affectionately as 'Srila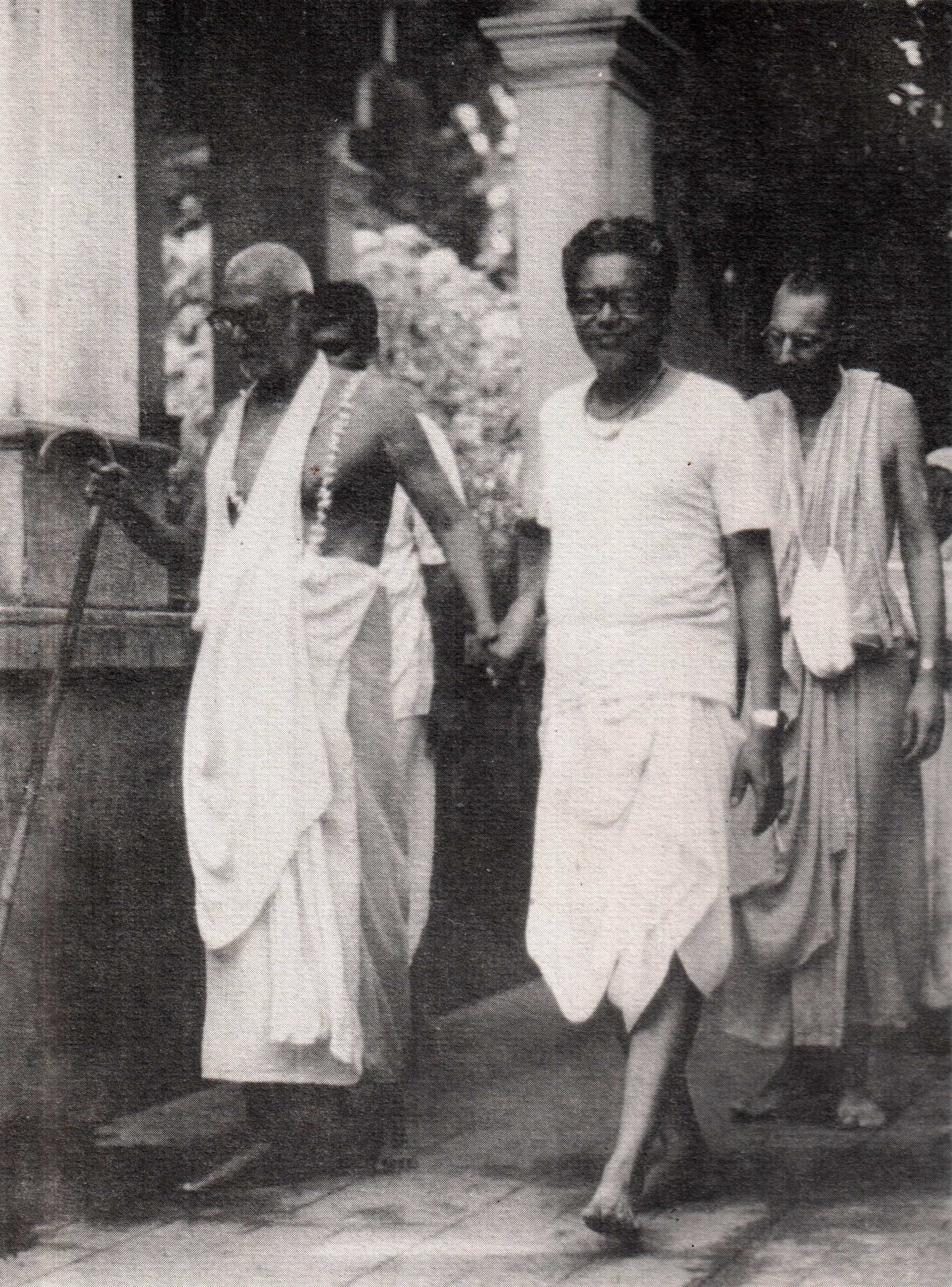 Gurudev' to his followers worldwide, made his appearance in this world on December 18, 1929, at Bamunpara, District Burdwan in West Bengal, only about six miles from Sripat Hapaniya where his beloved Gurudev, the renowned Vaisnava saint and scholar Srila Bhakti Raksak Sridhar Dev-Goswami Maharaj, had made his advent.
Srila Govinda Maharaj came to the lotus feet of his Gurudev at the tender age of only seventeen years in April of 1947, on the Holy Appearance Day of Lord Nrsimhadev.
Almost immediately after he arrived, Srila Sridhar Maharaj recognised his divine qualities and publicly declared that he would prepare him to be the future Acharya of Sri Chaitanya Saraswat Math.
As a young brahmachari, Srila Govinda Maharaj surrendered to Srila Sridhar Maharaj in thought, word, and deed, and received instruction from him in all aspects of the scriptures and their practical application. He quickly became adept in all fields of service and within just one year of joining became the secretary of the Math and responsible for the maintenance, development, and outreach of the Mission.
Over the course of the forty-two years that they lived together, Srila Govinda Maharaj also received the grace and affection of many of Srila Sridhar Maharaj's exalted godbrothers, including Srila Bhaktivedanta Swami Maharaj Prabhupad, the founder of the International Society for Krishna Consciousness.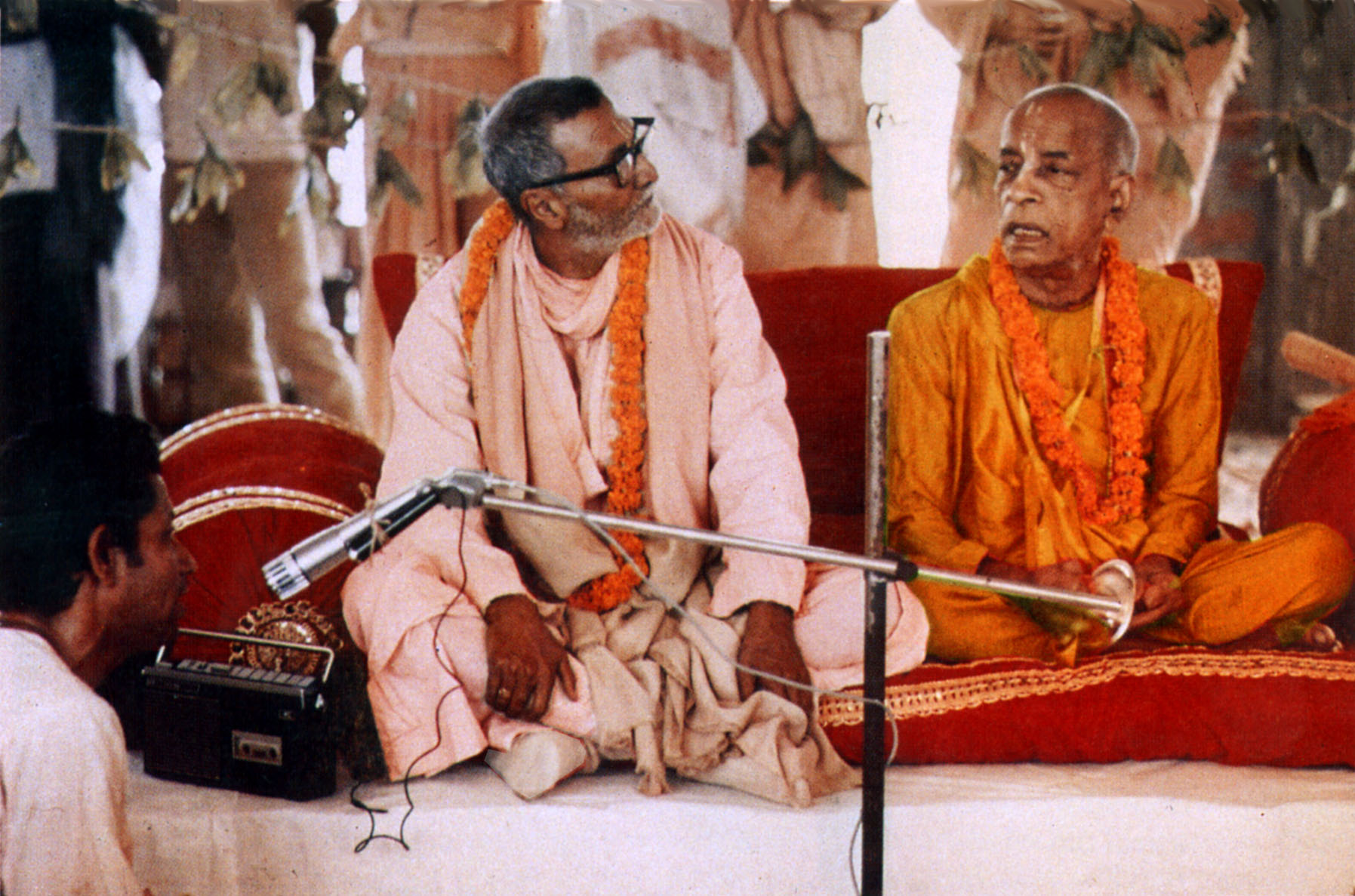 On the Amavasya [dark-moon day] of August 12, 1988, when Srila Guru Maharaj, Srila Sridhar Maharaj, silently took his form of holy samadhi all the devotees felt that the exalted moon had disappeared from their vision; yet Srila Guru Maharaj had already foreseen the devotees' need for uninterrupted light and therefore three years before, fulfilling a wish he had cherished for over thirty years, he had conferred the holy order of tridanda-sannyas upon Srila Govinda Maharaj, naming him his illustrious successor and the guiding light to ensure that no darkness could enter into his sampradaya.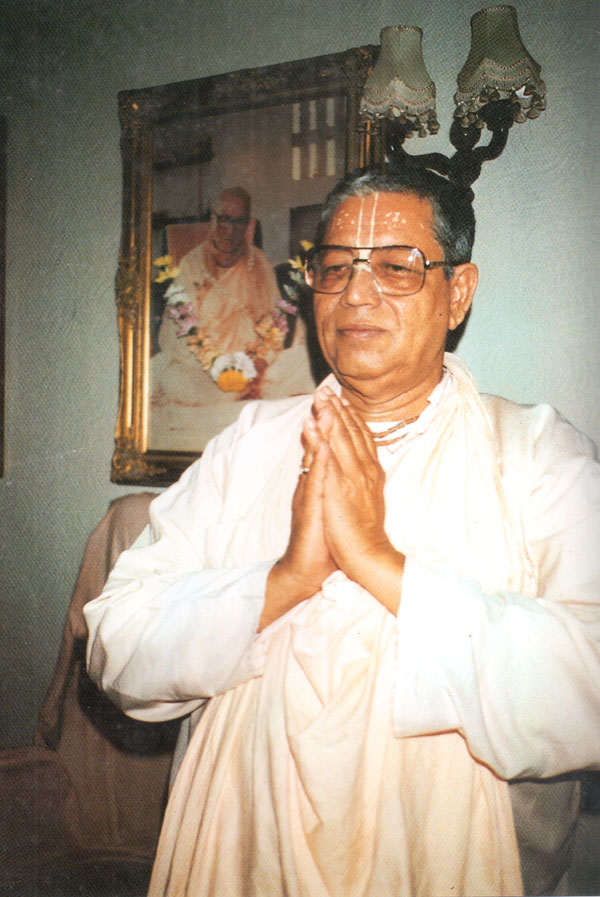 Highly learned in Sanskrit and Bengali, Srila Govinda Maharaj has, as did his illustrious Gurudev, given us many divine prayers and songs most valuable for the cultivation of our spiritual life. Srila Govinda Maharaj's natural spiritual brilliance, unprecedented love and compassion, and expertise in all areas of life made him beloved to all who came in contact with him.
As the Acharya of Sri Chaitanya Saraswat Math Srila Govinda Maharaj expanded and developed the Mission within India, and between 1992 and 2008 made twenty-four tours outside of India, visiting: Singapore, Australia, USA, Mexico, Venezuela, U.K., Ireland, Malaysia, South Africa, Mauritius, Colombia, Brazil, Ecuador, Germany, Hungary, New Zealand, Russia, Czech Republic, Italy, Switzerland, Holland, and Thailand. Under Srila Govinda Maharaj's divine auspices approximately one hundred centres were established worldwide, and thousands of Temples were established in the hearts of innumerable sincere seekers who came flocking to the shelter of his lotus feet.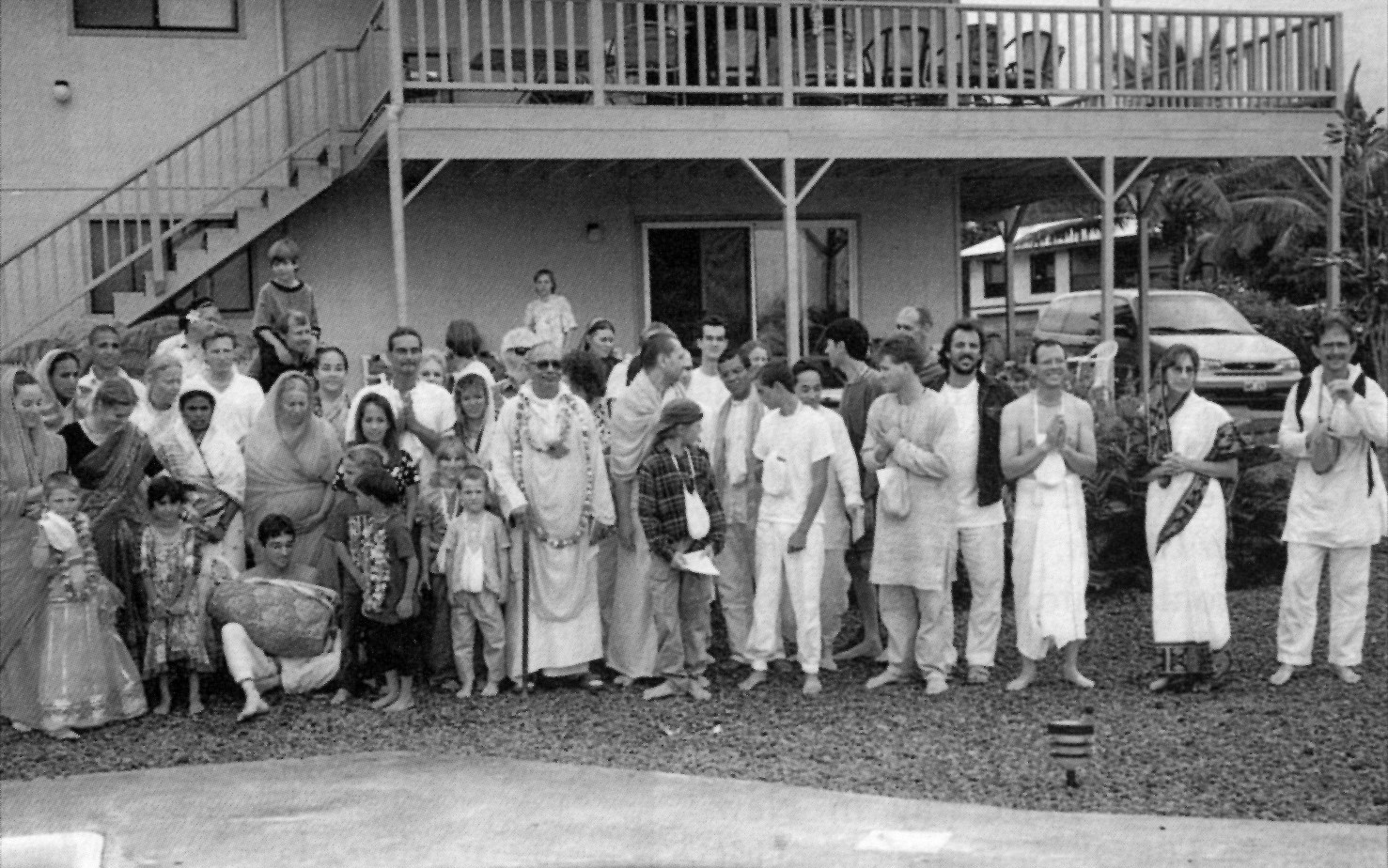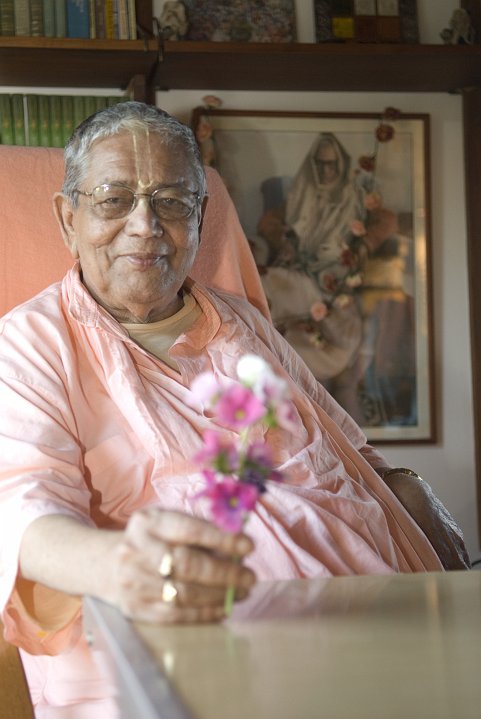 On 27 March 2010, on Sri Gaura-dvadasi, at 4.25am during the auspicious brahma-murta period, Srila Govinda Maharaj departed from this world. A beautiful samadhi mandir named The Temple of Love and Affection was constructed beside Srila Sridhar Maharaj's samadhi mandir The Temple of Union in Separation at their holy place of bhajan at Sri Chaitanya Saraswat Math in Nabadwip.
Before his departure Srila Govinda Maharaj appointed a group of Acharyas headed by Sripad Bhakti Nirmal Acharya Maharaj to lead the worldwide mission, and today they along with other senior followers continue to guide sincere seekers and practitioners in the line of our Gurus.
A more detailed biography of His Divine Grace can be found here.
A brief autobiography
His Divine Grace Srila Bhakti Sundar Govinda Dev-Goswami Maharaj reflects on the events that surrounded his first days at Sri Chaitanya Saraswat Math at the lotus feet of His Divine Master, Srila Bhakti Raksak Sridhar Dev-Goswami Maharaj. This talk, Bound by Affection, was given fifty years after the event.